In Memory of Roop Verma
1/6/1931 – 3/11/2017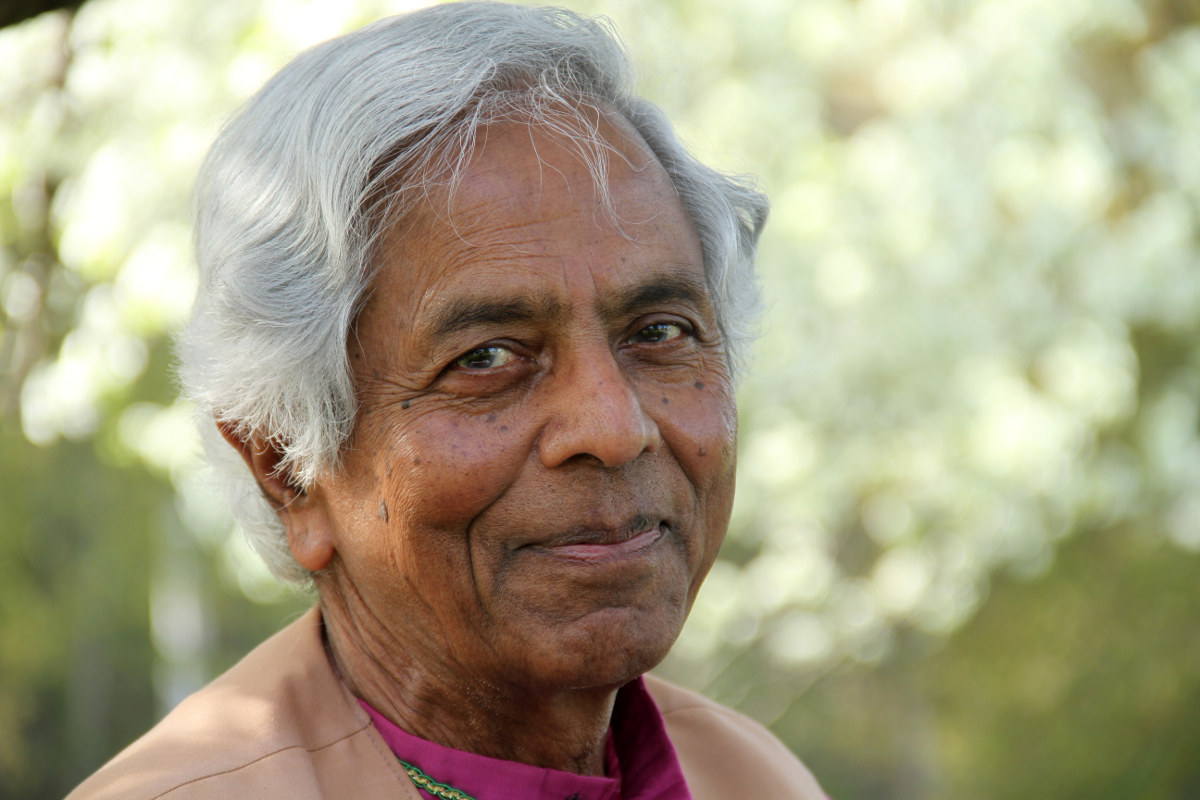 Acharya Roop Verma was an internationally respected performer, composer, recording artist, and accomplished teacher of Indian Classical Music. He trained with two of the greatest masters of Indian Classical Music: Maestros Ravi Shankar and Ali Akbar Khan.
For over 40 years, Roop performed in the concert halls of Europe, North and South America, Africa and India, and taught and lectured at major universities on three continents. He was the featured artist and composer for the 50th Anniversary of the United Nations in Geneva, Switzerland in 1995. He was an honored guest of the Government of Belgium at the Anderlecht Cultural Center and the concert at Place des Art in Brussels.
Roop was also a pioneer in combining guided meditation with music, presenting experiential retreats around the world leading people on a journey exploring consciousness through sound.
Roop Verma has positively impacted the lives of countless individuals around the world. A great and gentle soul full of wisdom and love, Roop attracted friends and students from diverse cultural and religious backgrounds.
He founded the East-West School of Music in 1978 at Ananda Ashram, as part of the International Schools of East-West Unity established by Shri Brahmananda Saraswati. Roop served as director of this school for 39 years.
Roop's musical legacy will be carried on by his many dedicated students around the world, including his son Arjun Verma, himself a professional sitarist (www.arjun-verma.com).
To honor the life, vision, and legacy of Roop Verma, we invite donations in his honor to one of the following nonprofit organizations which were very close to his heart:
To the East-West School of Music, to support continued operations, as well as the major archiving projects that will be undertaken to digitize, preserve, and share Roop's hundreds of unpublished recordings and thousands of handwritten compositions
• By mail: Checks can be made out to "ISEWU" with "School of Music" in the memo section. Mail to: 13 Sapphire Rd., Monroe, NY 10950
To the Ali Akbar College of Music, an internationally-renowned institution of North Indian Classical Music, to support its work in preserving, sharing, and teaching this traditional music, handed down by Maestro Ali Akbar Khan, who is one of Roop's gurus (teachers)
• By mail: Checks can be made out to "Ali Akbar College of Music" and mailed to: 215 West End Avenue, San Rafael, CA 94901